Les photos enfin !!!!
Par Delphine le samedi 31 janvier 2009, 18:33 - Lien permanent
A la demande générale de petitpas ! après ma note de ce midi, voici les photos que j'ai réussi à faire cet après-midi (à grand peine en raison de la foule, de l'effervescence autour du stand, etc !!!)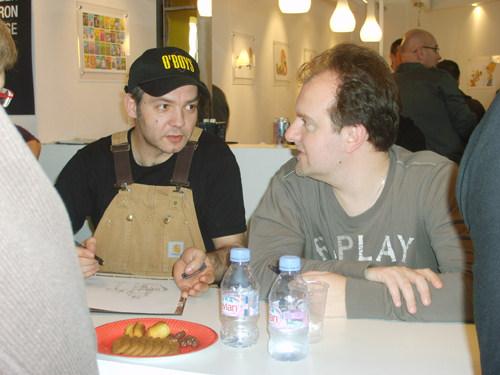 Philippe Thirault et Steve Cuzor dédicacent O'Boys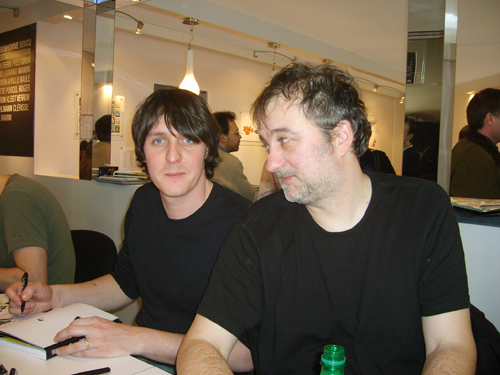 Laurent Astier et Denis Robert dédicacent L'Affaire des affaires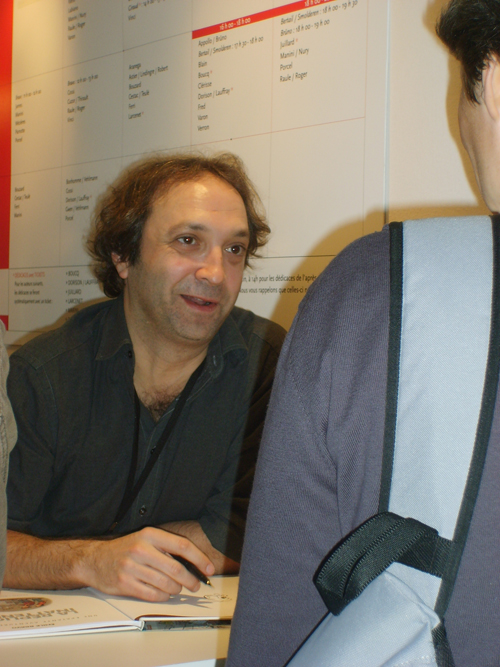 Emile Bravo dédicace Jules et son fameux Spirou !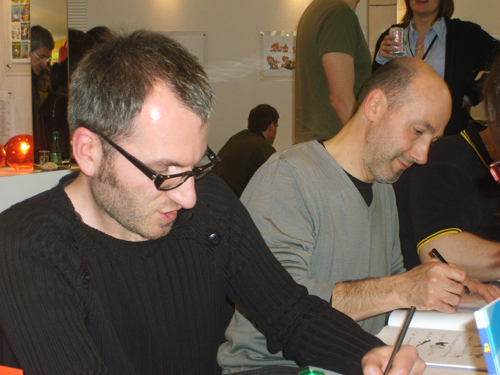 Diego Aranega dédicace Casiers judiciaires et Jean-Yves Ferri, De Gaulle à la plage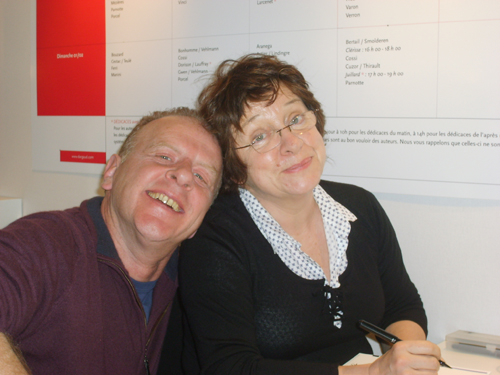 Florence Cestac et Jean Teulé dédicacent Je voudrais me suicider mais j'ai pas le temps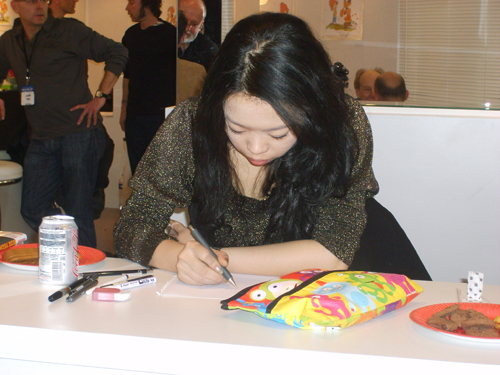 Yishan Li dédicace Cutie B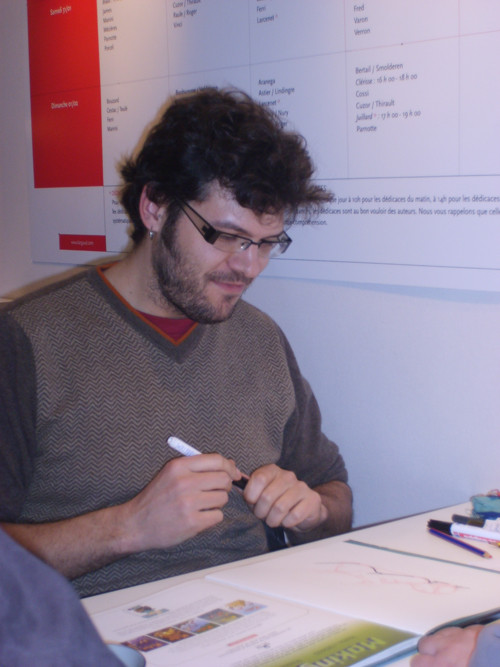 Francisco Porcel dédicace le tome 5 de Reality Show

Raule et Roger dédicacent le dernier tome de Jazz Maynard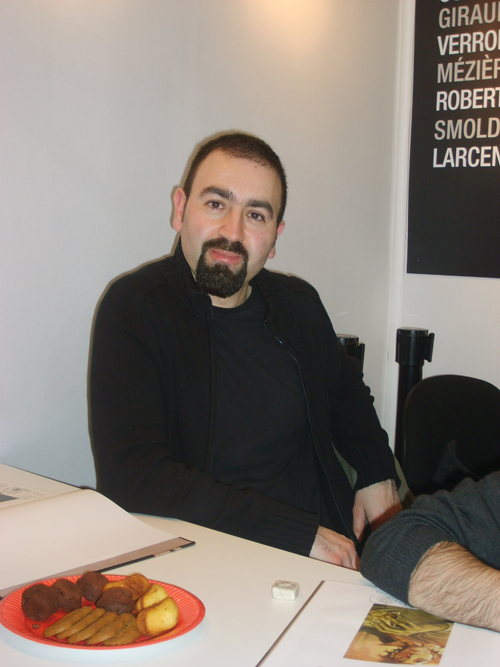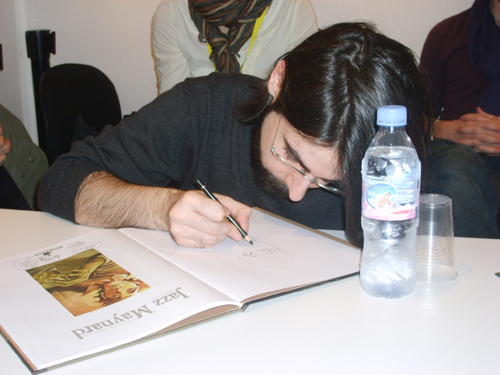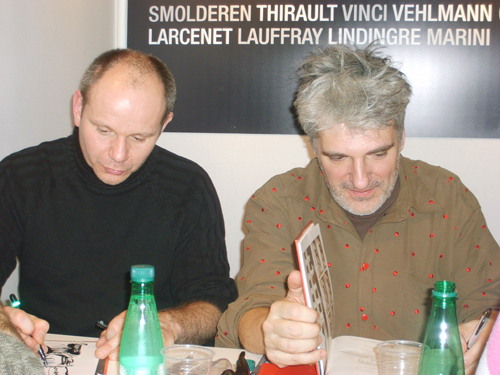 Bouzard dédicace The Autobiography of a Mitroll aux côtés de Lefred-Thouron qui dédicace, lui, Casiers judiciaires...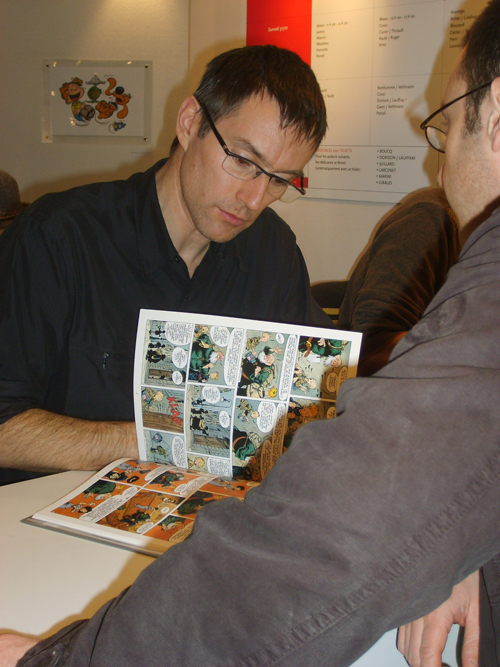 Laurent Verron, l'auteur de Boule et Bill depuis 2002 à la suite de Jean Roba, voit des cockers partout après sa séance de dédicaces !!!